Here at Onefruit we understand that every client and their needs are totally unique.
What might be perfect for one classroom, office or challenging environment may not fit with another. That's why we offer bespoke integration of our charging and syncing systems.
We're keen to work with you to ensure that you have the ideal product to suit your needs.
Whether you're looking for products to fit your specific business set-up or want something more in tune with your office aesthetic, we can help. Choose a bespoke design for an efficient, energy-saving sync, charge and storage solution that really looks the part.
All of our systems can be designed to integrate into any suitable container/cabinet or set-up. Systems can also be integrated with WiFi routers, laptop storage, UPS batteries, internal cooling, and any other requirements you have.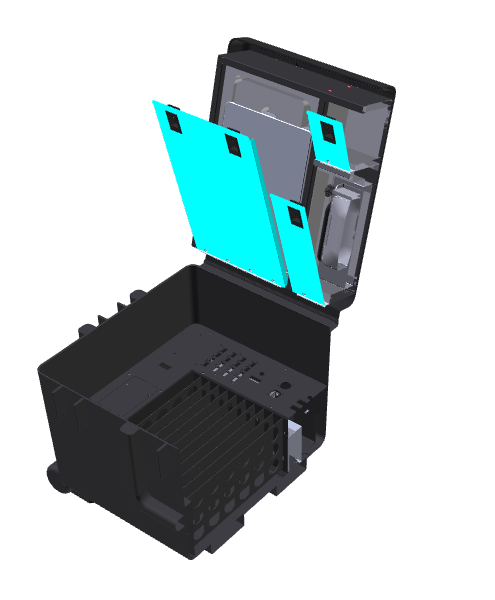 Contact Onefruit For Bespoke Design Quote
Alternatively, call us on +44 (0) 2476 011835
Our experienced designers and engineers are able to customise our core design including the circuit board, wiring, ventilation system, foam and/or metal panels and power supply unit to fit into:
Cases (including Ruggedised cases)
Lockers
Trolleys
Cabinets
A range of furniture
Our team can also customise the design to fit with other suitable systems to suit your needs.
One example of a bespoke order is the Foam Routed Pelican Case. This was designed with the customer's exact needs in mind to house 16 iPads and a desktop charging unit.
If you have an idea about the products you would like, or you'd like to find out more about how we can provide products to suit your ambitions, our dedicated team will be able to help.
We can determine exactly what you need and provide a no-obligation quote, revising the design to fit your custom requirements.
Bespoke Mobile Charging Quote
Our in-house team will customise any of our tablet charge and sync cases to fit your specific mobile devices and branding needs.
We've designed bespoke systems for charging, syncing and storing multiple devices for the military, aviation and education industries, amongst others.
Just fill out the form below for a FREE personalised quote. Alternatively, call us on +44 (0) 2476 011835 for a chat with one of our experts.