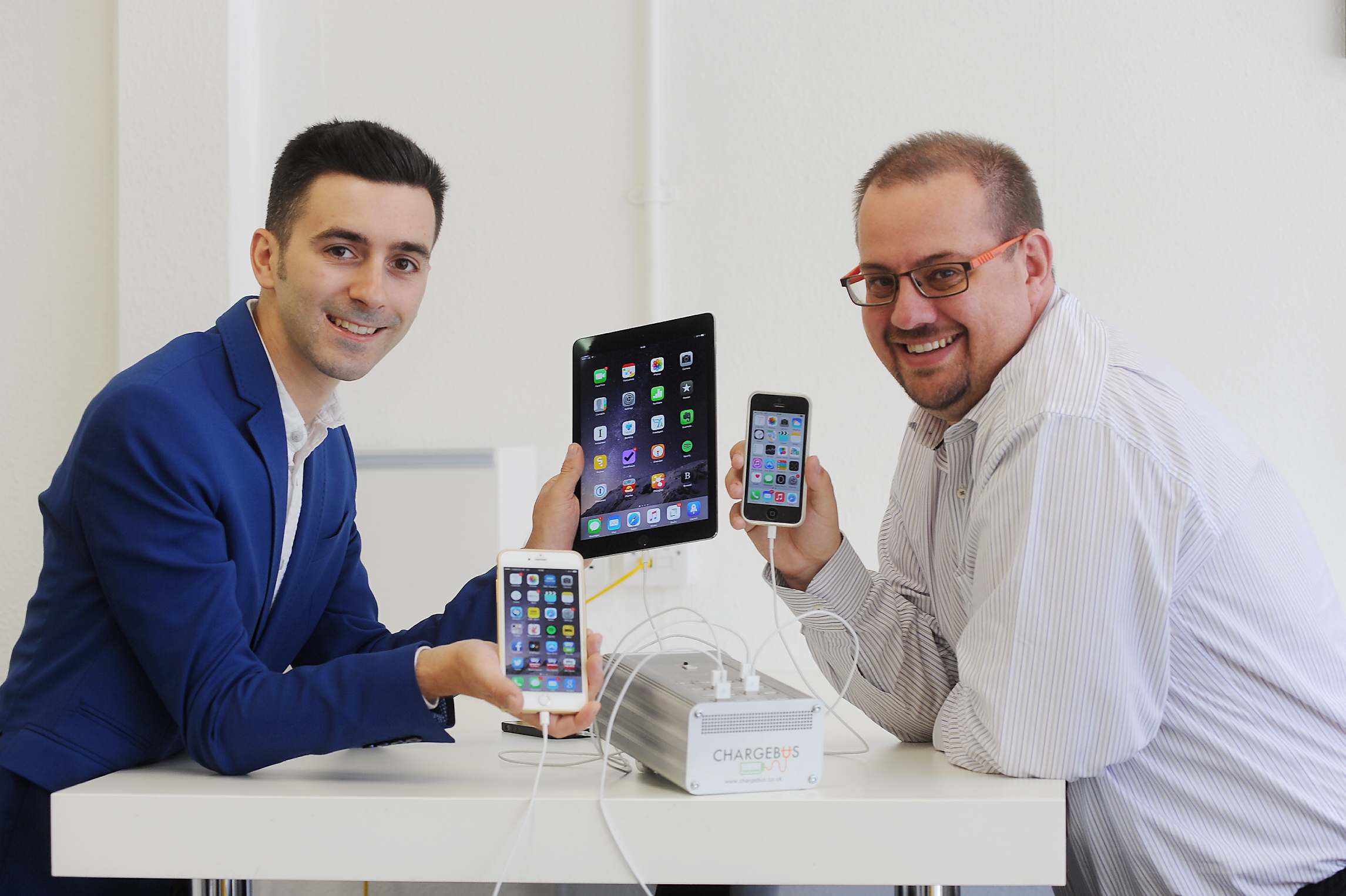 A Coventry business is helping to keep thousands of iPads charged for passengers to watch in-flight films.
Ben Goulding-Huckle came up with the idea of developing a quick and efficient way of charging and storing large numbers of iPads, tablets and mobiles after previously organising AV equipment for the events, conferences and exhibitions industry.
He launched Onefruit after meeting the owner of a military electronic equipment business and they decided to work together to design, manufacture and sell a range of equipment called Chargebus.
The 26-year-old attended a training course run by Coventry University's Institute of Applied Entrepreneurship and was assigned a business mentor for 12 hours of free support which gave him the impetus to properly market the Chargebus product range which works in countries all over the world.
Ben has already delivered a large number of Chargebus' to help keep 17,000 iPads charged for in-flight entertainment.
He said: "Chargebus is like having a mobile charger but on an industry-scale. Airlines are starting to use iPads on aeroplanes rather than having screens on the back of a seat for a number of reasons – the extra weight of every screen leads to extra fuel costs and there is the extra costs of making each screen.
"After each flight, the iPads can be collected and re-charged for the next flight quickly and easily.
"Data can be synced for television programmes and films for in-flight entertainment so it is the equivalent of having a big USB Hub since data can be transferred.
"The biggest difference between this product and others on the market is that normally when you start transferring data to mobile devices it drops the power right down to allow the data to move across but with the Chargebus it continues to charge to full capacity as well as copying the data which is good news for environments such as aeroplanes."
A London airport is another customer of Ben's which is using his products to enable its travellers to charge and sync their personal devices before take-off.
Onefruit is also developing relationships with schools in the UK, Switzerland and France and large businesses based in the UK.
Robin Underhay from Coventry University's Institute of Applied Entrepreneurship said Ben had started a business in a market which had the capacity to grow massively in the future.
He said: "Being able to charge huge numbers of mobiles, tablets and iPads can be difficult if you don't have the right equipment and Onefruit is making the most of a gap in the market.
"It is particularly exciting that Ben has already had a huge order for the Chargebus' to keep thousands of iPads charged during the air for travellers to watch films during their journey.
"With technology products it is important to keep your marketing material simple and concise and the support Ben received from his business mentor was really important in helping him achieve that particularly in the early stages for a business start-up."