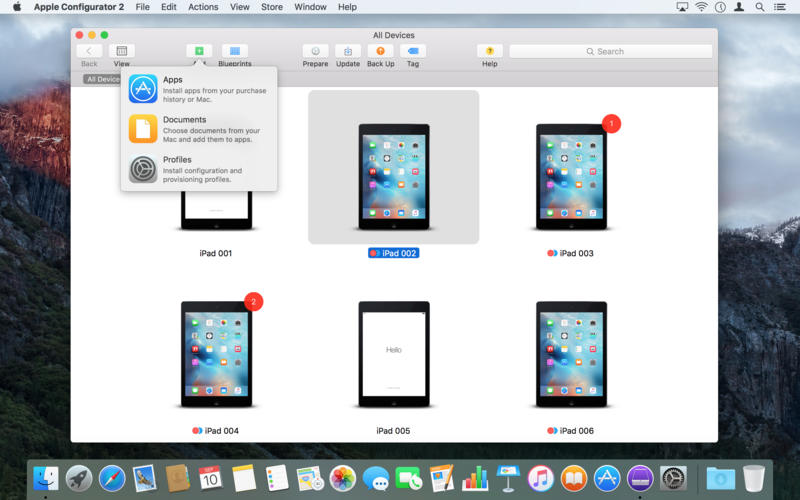 Apple has released Apple Configurator 2.3 Beta to developers, with a full released expected this Fall along side iOS 10.
Apple Configurator 2 is an app for OS X 10.11.5 or later that makes it easy to set up and deploy groups of similarly or identically configured iOS devices. Apple Configurator can be used to quickly perform discrete tasks like updating to latest iOS or installing apps or configuration profiles as well as create and execute custom workflows which configure many devices with one click.
Developers can download it from the Apple Developer Downloads.
What's New in Apple Configurator 2.3
Saved Searches in iCloud
Keep saved searches consistent across Configurator stations signed into the same iCloud account
Improved Prepare
Set the current time zone while Preparing devices
Skip the iMessage & FaceTime Setup Assistant pane
Blueprint Fixes
Install the latest App Store app version while applying blueprints
Support for new configuration profile settings in iOS 10
Choose default app for audio calls for Contacts, Exchange, Google, and LDAP accounts Set Bluetooth
Modification restriction on supervised devices
Restrict Cisco fast lane quality of service marking or disable captive network detection for Wi-Fi networks